LEGUMES: CORNERSTONE OF A HEALTY PLANT-BASED DIET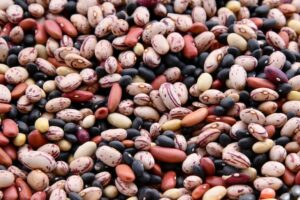 In recent years, vegetarian, vegan and other plant-based diets have been among the most popular diets around the globe. There are many reasons for their current popularity, including perceived health, animal welfare and environmental benefits.
Health benefits
Nutritionally, vegetarian diets can indeed be very healthy if they follow patterns consistent with international dietary guidelines, containing vegetables, fruits, whole grains, nuts and seeds, and can provide adequate nutrition, being able to meet requirements for quality protein, essential fatty acids, quality carbohydrates, vitamins and minerals if designed properly. However, its harder to meet all nutrient requirements on a vegan diet, with iron and B12 being nutrients of concern, in particular for vulnerable groups like growing children and women of child-bearing age.
What both vegetarian and vegan diets share is the regular consumption of legumes, which are a useful source of protein, low GI starch, dietary fibre and zinc. Randomised controlled trials indicate that regular consumption of legumes improves blood cholesterol and blood pressure, and are therefore unsurprisingly associated with decreased risk of cardiovascular disease.
Animal welfare
Neither vegetarians nor vegans consume any meat, poultry, game, fish, shellfish, or by-products of animal slaughter. However, vegetarians may consume eggs and/or dairy foods, which depending on the source, may have impacts on animal welfare, but need not necessarily be detrimental, depending on the local practices.
Environmental benefits
Humans are omnivorous, and it is of course possible to consume animal-based foods and diets from environmentally sustainable sources, as we have done as a species for millennia. However, with the global population currently over 8 billion, there is growing concern about how we can provide enough quality food to feed everyone, to ensure optimal health for both ourselves and our planet.
A group of nutrition scientists recently published the EAT–Lancet Commission on healthy diets from sustainable food systems. It proposes a model for healthy eating that largely consists of vegetables, fruits, whole grains, legumes, nuts, and unsaturated oils, includes a low to moderate amount of seafood and poultry, and includes no or a low quantity of red meat, processed meat, added sugar, refined grains, and starchy vegetables.
A closer look at the dietary modelling reveals that the Eat-Lancet diet includes a large amount of legumes (100 g per day), being the second most important food group in terms of energy (kilojoules / Calories), behind wholegrains.
As mentioned in this month's Food for Thought, legumes play an important role in fixing nitrogen into the soil and are an ideal rotation crop. They are also highly nutritious for humans.
Conclusion
Consuming legumes daily is good for you and for the planet.
Read more: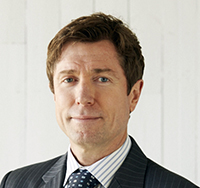 Dr Alan Barclay
, PhD, is a consultant dietitian and chef with a particular interest in carbohydrates and diabetes. He is author of
Reversing Diabetes
(Murdoch Books), and co-author of 40 scientific publications,
The Good Carbs Cookbook
(Murdoch Books),
Managing Type 2 Diabetes
(Hachette Australia) and
The Ultimate Guide to Sugars and Sweeteners
(The Experiment Publishing).