IMPAIRED GLUCOSE METABOLISM AND RISK OF COLORECTAL CANCER
Colorectal cancer shares a number of common risks factors with type 2 diabetes (not type 1 nor gestation diabetes) including high blood insulin (hyperinsulinemia) and blood glucose (hyperglycaemia) levels, abdominal obesity, and chronic inflammation. It is therefore not difficult to understand that people with raised blood glucose levels (i.e., prediabetes) or type 2 diabetes are at increased risk of developing colorectal cancer.
Of concern is the fact that in many parts of the world, people are developing prediabetes and type 2 diabetes at an earlier age, and also, rates of early-onset colorectal cancer (in people younger than 50 years of age) are also increasing. The good news is that while risk of early-onset colorectal cancer is relatively high (43% increase) in people with poorly managed type 2 diabetes, it is not significantly increased in those who manage their condition well.
Therefore, therapies that help people prevent and manage type 2 diabetes may also help people decrease their risk of developing colorectal cancer. Increasing physical activity, decreasing physical inactivity, reducing abdominal fat and eating a healthy diet are all important goals as discussed in this month's edition of What's New?
One relatively simple lifestyle change that is not discussed in the World Cancer Research Fund's Cancer Prevention Recommendations is to replace high glycemic index (GI) carbohydrates with healthier lower GI alternatives. Regular readers of GI News already know that high GI and glycemic load (GL) diets increase the risk of developing type 2 diabetes by nearly 90% and that conversely, low GI and GL diets improve glycated haemoglobin (HbA1c) by an additional >0.3% points compared to healthy higher GI/GL diets in people with existing diabetes.
It should therefore come as no surprise to learn that a recent systematic review and meta-analysis of observational studies including more than 22,000 cancer cases, found that habitual diets with a high GI increased the risk of colorectal cancer by 20%.
Therefore, in addition to following the Cancer Prevention Recommendations, people with prediabetes or diabetes can further decrease their risk of developing colorectal cancer by replacing their regular high GI and GL foods and drinks with healthier low GI and GL alternatives.
Read more: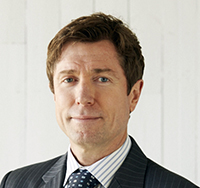 Dr Alan Barclay, PhD, is a consultant dietitian and chef with a particular interest in carbohydrates and diabetes. He is author of Reversing Diabetes (Murdoch Books), and co-author of 40 scientific publications, The Good Carbs Cookbook (Murdoch Books), Managing Type 2 Diabetes (Hachette Australia) and The Ultimate Guide to Sugars and Sweeteners (The Experiment Publishing).