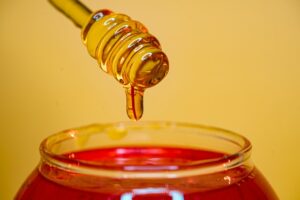 There's really no way of denying it; humans love sweetness. This natural attraction to foods with energy is imprinted on our DNA and has ensured our survival. Sweet foods are a pleasure and fuel. These days we tend not to need as much fuel as in previous, pre-industrial times and yet our taste for sweet persists. What to do? We need to use our big, sophisticated brains to curb our natural enthusiasm and direct our sweet desires to better options and seek better-for-you sweet foods at every opportunity. Honey is a great example of a sweet treat that gives you more.
Honey has a long history as both a food and a medicine. Honey contains bioactives including phenolic acids and flavonoids with powerful antioxidant activity but has also demonstrated anti-cancer and anti-inflammatory activity. Honey has amazingly complex flavours that vary with the flowers the bees have visited. The darker the colour and stronger the flavour, the more phytochemicals the honey contains. Some flowers create especially phytochemical-rich honey such as rosemary, thyme, eucalyptus, acacia and citrus. Australian floral honeys have been shown to contain high phytochemical levels. Manuka honey is perhaps the most well-known medicinal honey with topical antibiotic effects used in wound dressings. Manuka honey is made in Australia and New Zealand from bees collecting nectar from native tea trees (Leptospermum) – the New Zealand species is called mānuka. It also tastes great and said to be good for digestion. The GI of honey is generally moderate, depending on the amount of fructose present, but also the high phytochemical content can lower the GI. There is low GI eucalyptus honey carrying the GI Symbol made in Australia. And in other good news from Australia researchers have identified a new natural source of the rare disaccharide trehalose in stingless bees found in Australia, Malaysia and Brazil. Trehalose has unusual chemical bonds that break down more slowly in the intestine and are tougher for plaque bacteria to digest making it low GI and tooth friendly.
Honey is amazing drizzled over oat porridge, natural yoghurt, ricotta or wholegrain sourdough bread or toast, taking these healthy basic foods to new flavour heights. And have you tried peanut butter and honey on toast? Stupendous! It's fabulous stirred through Bircher muesli and is delightful used in desserts and baking. And don't forget to ramp up the 'better-for-you' status of your cooking by making swaps to wholegrain and adding fruits, vegetables, legumes, nuts and seeds. And honey is not just for sweet dishes; honey & soy is a classic Asian-influenced combination that perfectly balances sweet and savoury in marinades and stir-fry sauces. And a little honey in a salad dressing achieves the same ideal flavour balance.
Beekeeping is a fast-growing hobby, especially in these times of lockdowns and COVID-curtailment of our usual activities. Bees are incredible for the part they play in pollinating food crops but they are also captivating to watch at work. The best honey will come from a small producer and will taste of the flowers in your area – the perfect example of 'locavore' produce.
Bee keeping is a fast-growing hobby. This is a friend of the writer, Mirko, in his new gear, a 70th birthday gift from his family. Can't wait for the first golden harvest!
| | |
| --- | --- |
| 100% pure honey |   |
| 1 Health Star |   |
| Glycemic index average of 60 |   |
| Serving size – 1 teaspoon (7.2 g or 0.25 oz) |   |
| Kilojoules | 100 |
| Calories | 24 |
| Protein (g) | 0.02 |
| Fats (g) – total | 0.0 |
| Includes: – Saturated fat (g) | 0.0 |
| – Monounsaturated fat (g) | 0.0 |
| – Polyunsaturated fat (g) | 0.0 |
| Saturated : unsaturated fat ratio | N/a |
| Carbohydrates (g) – Total | 5.9 |
| Available (Includes): | 5.9 |
| –Natural sugars (g) | 5.9 |
| –Natural starches (g) | 0.0 |
| –Added sugars (g) | 0.0 |
| –Added starches (g) | 0.0 |
| Unavailable (Includes): | 0.0 |
| –Dietary fibre (g) | 0.0 |
| Sodium (mg) | 1 |
| Glycemic load (g) | 3.5 |
| Diabetes exchanges | 0.5 |
| Ingredients: honey |   |
Source
:
International tables of glycemic index and glycemic load values, 2021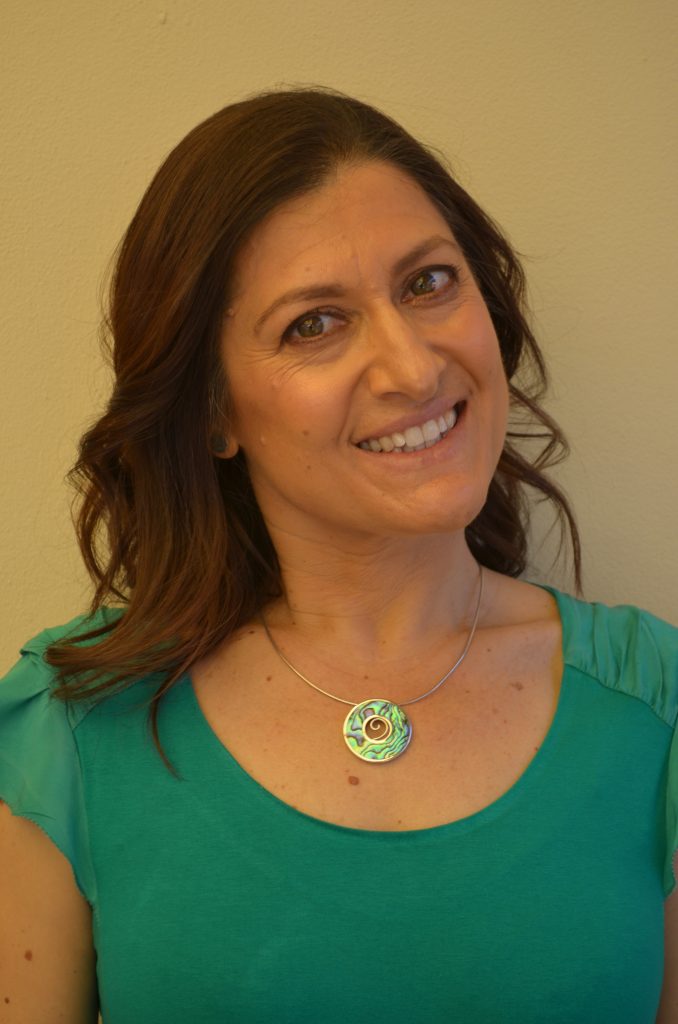 Nicole Senior is an Accredited Practising Dietitian, author, consultant, cook and food enthusiast who strives to make sense of nutrition science and delights in making healthy food delicious.
Contact: You can follow her on Twitter, Facebook, Pinterest, Instagram or check out her website