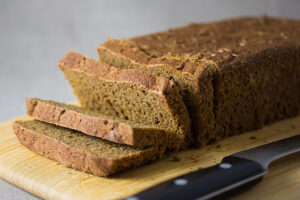 If you asked me to suggest classic American foods I picked up from watching TV shows growing up, I'd probably say burgers, hot dogs, Thanksgiving turkey and…pastrami on rye. This classic Jewish kosher deli sandwich was made popular in New York City (and in US TV shows set in NYC) and took the Scandinavian staple of rye bread to a wider audience. Since then, we've had the Nordic Diet which has shone a spotlight on the health benefits of traditional Scandinavian eating patterns. The Nordic diet was given serious foodie-credibility with involvement by the famous Copenhagen restaurant, NOMA. Whole grain cereals such as rye, barley and oats are Nordic staples, along with fruits (especially berries), vegetables, oily fish and legumes. In Denmark, a dense, dark sourdough bread called Rugbrød is popular, and in Sweden wholegrain rye wasa crispbreads are common (In the U.K. and Australia they are sold under the brand Ryvita®).
A new study from Sweden suggests the Scandinavians might be on to something good with their wholegrain rye products such as bread, crispbread and breakfast cereals. The study compared wholegrain rye foods with refined wheat foods of identical energy content within a calorie/kilojoule restricted diet over 12 weeks in people who were overweight. They found that people in the group eating whole grain rye foods lost an extra kilogram of weight and half a percent more body fat than the group eating refined wheat foods. The rye group also had 28% lower levels of an inflammatory marker called C-reactive protein, which is a risk factor for heart attack and stroke. That's' pretty impressive, especially for those with the notion that bread is 'fattening'. Why this result? The researchers suggest it might be the higher fibre content and the positive effects it has on the gut microbiota, or perhaps different effects on appetite (although they didn't find any differences in this study).
The table below shows that wholegrain rye bread is much richer in fibre than refined wheat bread or even wholemeal bread. This is because rye packs more fibre into every grain.
Comparison of dietary fibre content between wholegrain rye and wheat foods in the Swedish study
| | |
| --- | --- |
| Food | Dietary fibre/100g |
| Wholegrain soft rye bread  | 10.6 |
| Rye crispbread  | 19.3 |
| Puffed rye  | 16.8 |
| Soft wheat (white, refined) bread  | 1 |
| WHOLEWHEAT SOFT BREAD*  | 6 |
| Wheat crispbread | 5.6 |
| Puffed wheat  | 5.4 |
*Not included in the study but added for comparison
What can we take from this for our own health and wellbeing? Increasing the fibre in our diets is an important step to take toward an optimal diet, whether you'd like to lose weight or not. More and more evidence is emerging that nurturing the helpful bacteria in our gut has benefits throughout the body (and mind). For those with blood glucose issues, many rye products also bring with them another benefit – a lower Glycemic Index. Although types and brands vary, most wholegrain rye products have a low-moderate GI.
You can weave some rye goodness into your 'daily bread' by choosing wholegrain rye bread as one of your household staples and enjoying it with Nordic niceness such as canned fish or smoked salmon, or other classic toppers such as avocado or cheese (and pickle or sauerkraut if you want to gut-friendly fermented foods). And for more everyday fare, it's quite good with peanut butter (and honey or jelly/jam for a sweet treat). And please, if you do enjoy a pastrami on rye sandwich, for your health's sake, cut back on the amount of pastrami compared to the New York Deli version, which stuffs a huge amount in for a food we are meant to enjoy in small amounts (that is, preserved meats). Another benefit of rye bread is it lasts very well and once it's past enjoying fresh, it gains a second wind as toast, reducing waste. Rye crispbread makes a great change from bread and comes with a deeply satisfying crunch – there are loads of topping ideas on product websites. It's great with cottage cheese and pickle, hummus, avocado or tomato. On the sweeter side, peanut butter and banana or apple is delish or try cashew butter and fresh mango slices. And for a better-for-you indulgence try some cream cheese and fruit paste, or chocolate-hazelnut spread with sliced strawberries.
| | |
| --- | --- |
| Wholegrain rye bread |   |
| 4 Health Stars |   |
| Glycemic index 49 |   |
| Serving size – 1 regular slice (36 g or 1.25 oz) |   |
| Kilojoules | 307 |
| Calories | 73 |
| Protein (g) | 2.0 |
| Fats (g) – total | 0.4 |
| Includes: – Saturated fat (g) | 0.1 |
| – Monounsaturated fat (g) | 0.2 |
| – Polyunsaturated fat (g) | 0.1 |
| Saturated : unsaturated fat ratio | 0.5 |
| Carbohydrates (g) – Total | 17.1 |
| Available (Includes): | 13.3 |
| –Natural sugars (g) | 4.2 |
| –Natural starches (g) | 9.1 |
| –Added sugars (g) | 0.0 |
| –Added starches (g) | 0.0 |
| Unavailable (Includes): | 3.8 |
| –Dietary fibre (g) | 3.8 |
| Sodium (mg) | 115 |
| Glycemic load (g) | 6.5 |
| Diabetes exchanges | 0.5 |
| Ingredients: rye flour, yeast, molasses, salt |   |
Source
:
International tables of glycemic index and glycemic load values, 2021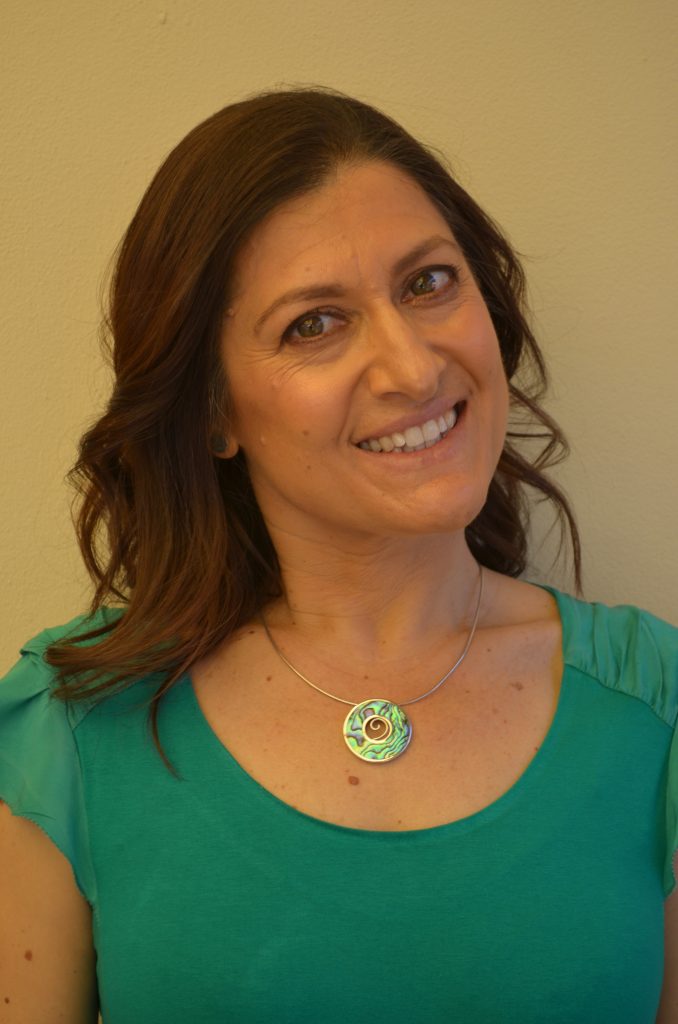 Nicole Senior is an Accredited Practising Dietitian, author, consultant, cook and food enthusiast who strives to make sense of nutrition science and delights in making healthy food delicious.
Contact: You can follow her on Twitter, Facebook, Pinterest, Instagram or check out her website