REMISSION OF TYPE 2 DIABETES REQUIRES DECREASE IN LIVER FAT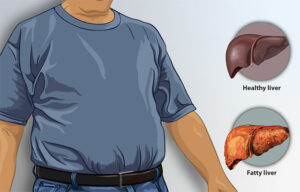 As regular readers of GI News will be aware, many people with type 2 diabetes are able to put the condition in to remission if they lose at least 10% of their initial body weight within 6 years of diagnosis of the condition. However, where the weight loss comes from is vitally important – people need to lose fat mass, not muscle, bone or other essential organ mass. And where the actual fat loss occurs is also very important.
The DiRECT (Diabetes Remission Clinical Trial) and DIADEM-I (Diabetes Intervention Accentuating Diet and Enhancing Metabolism) studies both provide compelling evidence that 46 – 61% of people can put type 2 diabetes into remission.
Researchers Roy Taylor and colleagues have published further research on a sub-group of people who were involved with DiRECT, living in Tyneside, UK. Using Magnetic Resonance Imaging (MRI) techniques, the amount of fat in the liver and pancreas was measured before people started the intervention (total diet replacements providing 3,450 – 3,570 kJ/day, or 825 – 853 Calories/day, for 3-5 months) and 12 months later.
Liver fat decreased to 3.0% in those people that were able to put their diabetes in to remission (responders) but was 6.1% in those who weren't able to put their diabetes in to remission (non-responders). On the other hand, weight loss caused a reduction in pancreatic fat in both responders and non-responders (0.90% versus 0.78% reduction, respectively).
The authors concluded that raised liver (hepatic) fat levels are associated with insulin resistance, inadequate suppression of hepatic glucose production, and hence increased fasting blood glucose.
Conclusion
Reducing fat in the liver, and to a lesser extent the pancreas, is one of the key mechanisms responsible for helping people with type 2 diabetes put the condition in to remission.
Read more: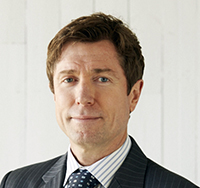 Dr Alan Barclay
, PhD, is a consultant dietitian and chef with a particular interest in carbohydrates and diabetes. He is author of
Reversing Diabetes
(Murdoch Books), and co-author of 40 scientific publications,
The Good Carbs Cookbook
(Murdoch Books),
Managing Type 2 Diabetes
(Hachette Australia) and
The Ultimate Guide to Sugars and Sweeteners
(The Experiment Publishing).